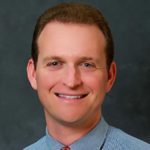 During the holiday season, you want to give back to your tech team for their hard work and contributions leading to company success. Because your company couldn't function without the dedication of your team, you need to show how much you appreciate their loyalty and commitment to business growth.
Here are eight ways to give back to your tech team this holiday season.
Give Personalized Gifts 
Provide company-wide recognition and customized gifts to each team member. Share how far your company has come that year and how each teammate contributed to its success. Give each staff member a small gift symbolizing something they're passionate about and enjoy most.
Plan an Outing 
Go hiking, take a painting class, or see a movie. Get together for dinner and board games.
Provide Flexible Work Options 
Allow a flexible schedule or remote work options when possible. Offer additional PTO to thank everyone for their contributions.
Create a Gift Exchange 
Ask each teammate to write down their name, basic interests, and gift ideas within a certain budget. Place the pieces of paper in a hat. Have each team member draw a name and purchase a gift for that person. Exchange gifts before the holiday break.
Organize Team Volunteer Activities 
Choose to help out nonprofit organizations that align with company values. For instance, set up a giving tree. Attach tags representing something specific a nonprofit organization needs. Encourage employees to choose a tag and fill the stated need. Keep track of how much you raised so you can announce it to your team at the end of the year.
Set Up a Holiday Potluck 
Ask each teammate to sign up to bring a dish to share. Encourage them to discuss their favorite traditions as they eat together.
Encourage a White Elephant Exchange 
Ask each teammate to purchase a small novelty item within a price limit. Place the gifts together and form a circle around them. Choose who gets to pick the first gift and open it. Moving clockwise, the next person decides whether they want to take the present or open a new one. The game continues until all presents are unwrapped.
Offer Gift Choices 
Let your teammates decide how you give back to them. Most team members prefer money over a company party. Most also want a day off rather than a bonus. Respond accordingly.
Add New Talent to Your Tech Team
At Alexander Technology Group, we have a vast network of IT professionals with the skills and flexibility to solve your business challenges. Get in touch with us today.
About Alexander Technology Group
Alexander Technology Group is the leading provider of technology staffing and recruiting services across Greater Boston and New Hampshire. Since 2007, Alexander Technology Group has provided qualified technology professionals, on a temporary and direct-hire basis, to thousands of organizations throughout the local market.
Learn more and search jobs at https://www.alexandertg.com