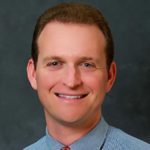 The phone interview has become more common as the first step in screening potential employees before bringing them in for a face-to-face interview. On the one hand, you might be thinking; "it's easy, I can wear pajamas and do it on the couch." In some ways, though, the phone interview can be even trickier than a traditional one. Without the non-verbal clues and rapport that emerge naturally when you're meeting someone face-to-face, you may end up feeling awkward. The phone interview is as important as any other you'll have and being prepared is essential – and a little different.
So what's the same?
Like any interview, you need to prepare the answers to the questions you expect to get and you should have done research on the company and position so that you can ask questions of them.
Of course, at the end of the interview, you should thank them and ask what the next steps are. And always follow up with a thank you.
And what's different?
Setting up your "office." Put a professional and welcoming voicemail on your phone in case someone calls early or you get disconnected. If you're using a cell phone and or headset, be sure that it is charged and gets good reception. Additionally, turn off anything that might make distracting noises like a phone ringer or the television. This means that a coffee shop is probably not the best place to take the call. And while you can wear pj's, I would advise against it. While we know that how we dress affects how other people see us, recent research suggests that it also affects our own thought patterns. A study from California State University, Northridge has shown that wearing formal work clothes not only makes us feel more powerful, but that it's linked to more critical abstract thinking.
So you're in your power suit and they can't see you. This has its ups and downs. Because you're determining your own workspace, you can (and should) have notes by you – keep a copy of your resume and any other notes you have so you can reference them when necessary. Interviews can be nerve-wracking, so make lists to refer to: your best qualities, experiences you want to refer to, etc. You can also take notes so that you can refer to later. This will be especially helpful when you're asking questions. One thing, do it by hand. The sound of typing will likely be heard on the phone and will be quite distracting.
Practice listening to someone else talk and talking about yourself without interruption. It's rare that we have phone calls that will be like this one. Keep your answers concise but thorough and 1.5 to 2 minutes max. Since your interviewer won't see your face, take notes when you're practicing. Does your voice get flat? Are you animated enough? Smiling while speaking might feel slightly awkward to you, but it will make all the difference to the interviewer on the other end of the phone. Another tip? Have a glass of water nearby.
With a little extra preparation, you'll not only ace your phone interview, but you'll be extra prepared when the times come for the face-to-face.
About BANKW Staffing
Through its portfolio companies, KBW Financial Staffing & Recruiting, Alexander Technology Group, The Nagler Group, Sales Search Partners, and KNF&T Staffing Resources, BANKW Staffing, LLC is the leading regional provider of temporary and direct-hire staffing services in the areas of finance, accounting, information technology, office and administration, legal, human resources, and sales.
BANKW Staffing companies have received over 100 awards for rapid growth, business excellence, and workplace quality. Recognition includes Inc. 500, Boston Business Journal's "Best Places to Work" and Business NH Magazine's "Business of the Year".
Learn More – https://www.bankwstaffing.com
Media Contact
Please send media requests to pr@wordpressmu-915361-3242143.cloudwaysapps.com or contact us directly at 603-637-4500.