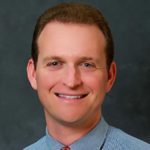 What kind of title is that? If brainstorming is all about informality and spontaneity, how can it even have rules? I'm a firm believer that work is always better if you're prepared – even something that's intended to jolt people out of their usual ways of thinking.
Before: Before you even call people into the room, you need to make sure that the problem you are solving is as specific as it possibly can be. The more you hone in on exactly what you want to achieve, the more likely you are to get good ideas that can be acted on. Also, be aware of any major areas that cannot be addressed. Once you have the idea you want to work on, break it into a few questions that are narrow enough to focus people's thinking but not so narrow as to force the same answer from everyone. For instance: We want to attract more people to the resources on our website. Major area to work around: the website cannot be re-done, only small changes can be made to the home page. Questions you might address: "What is the biggest hassle that people coming to our website experience?" and "Who are the people who are using our resources in unexpected ways?"
Hint: Be clear about how the meeting is going to run. Let everyone know, for example, how decisions will be made and communicated after the session is over.
Communication: Let people know what the questions are before you meet. The first ideas that come up in a session, "anchor" ideas, tend to dominate and shut down further creativity. Letting people think about the questions early means that when anchor ideas come up, the conversation can still move forward. If people have written down their ideas – "brainwriting" – even better. Like brainstorming, these ideas should be without filter.
Who should be in the room: Brainstorming should be done in small-ish groups. If you have more than 8-10 people in the room, break them into smaller groups or have a few different sessions. Ideally, the participants will be a mix of experts and non-experts, but all of them will have "in the trench" experience with the problem you're addressing. Here's the tricky part of having a good mix of people in the room, you're going to need to make sure that everyone feels comfortable to participate. So when you're thinking about your subgroups, do what McKinsey&Company does and quarantine "idea crushers: bosses, big mouths and subject matter experts." These people should be in the room, of course, but should be with people who will feel comfortable brainstorming with them.
Hint: Have snacks. Sugar and caffeine work. And remember that they also stop working. Keep the meeting short and on time.
After: Everyone says yes in brainstorming. It's about building, thinking outside the box, sometimes absurdly so. It may be that the most "out there" suggestion really is the best, maybe it's not. At the end of the session, take the lists, maps, drawings and everything everyone suggested and put it together into a workable document. As soon as possible the people who will be making the decision about how to move forward should categorize all the ideas. What will be immediately implemented? What will be fleshed out and researched further? What will be rejected? Once that's done, let everyone who participated know how the ideas were categorized. By keeping people in the loop, even the people whose ideas will not be used, you acknowledge that their ideas were heard and considered.
By applying a few rules to your next brainstorming session, you're more likely to get better ideas and more enthusiastic participants.
About BANKW Staffing
Through its portfolio companies, KBW Financial Staffing & Recruiting, Alexander Technology Group, The Nagler Group, Sales Search Partners, and KNF&T Staffing Resources, BANKW Staffing, LLC is the leading regional provider of temporary and direct-hire staffing services in the areas of finance, accounting, information technology, office and administration, legal, human resources, and sales.
BANKW Staffing companies have received over 100 awards for rapid growth, business excellence, and workplace quality. Recognition includes Inc. 500, Boston Business Journal's "Best Places to Work" and Business NH Magazine's "Business of the Year".
Learn More – https://www.bankwstaffing.com
Media Contact
Please send media requests to pr@wordpressmu-915361-3242143.cloudwaysapps.com or contact us directly at 603-637-4500.